Also referred to as a "Criticality Matrix" or "Intervention Matrix".

One of a variety of techniques to help prioritize actions by establishing the correlation between urgent and import and usually represented in the form of a scatter plot..

This is a four quadrant matrix that lists the thing that are both urgent-and-important and separates these from the things that are important-but-not-yet-urgent. Organizations may sometimes find themselves in the difficult situation where everything seems important and it is difficult to identify the right things to be done at the right time.

A two dimensional plot - matrix, comprising 4 quadrants that plots the relationship between the relative urgency and importance of individual action items.

The urgency-importance matrix is used in tandem with the criticality matrix.


---
Four Quadrants


Listed below are the four quadrants of the matrix.

These items are High Priority.
---
Urgency
The vertical (y-axis) is measured using the following principles and techniques:
Importance
The horizontal (x-axis) is measured using the following principles and techniques:
---
Examples


Listed below are some examples of the application of the urgency-importance matrix to certain maintenance tasks:

The inspection of the sealant was identified as being both urgent and important since the sealant is near the end of its useful service life (PoF) and the consequences of failure (CoF) are high.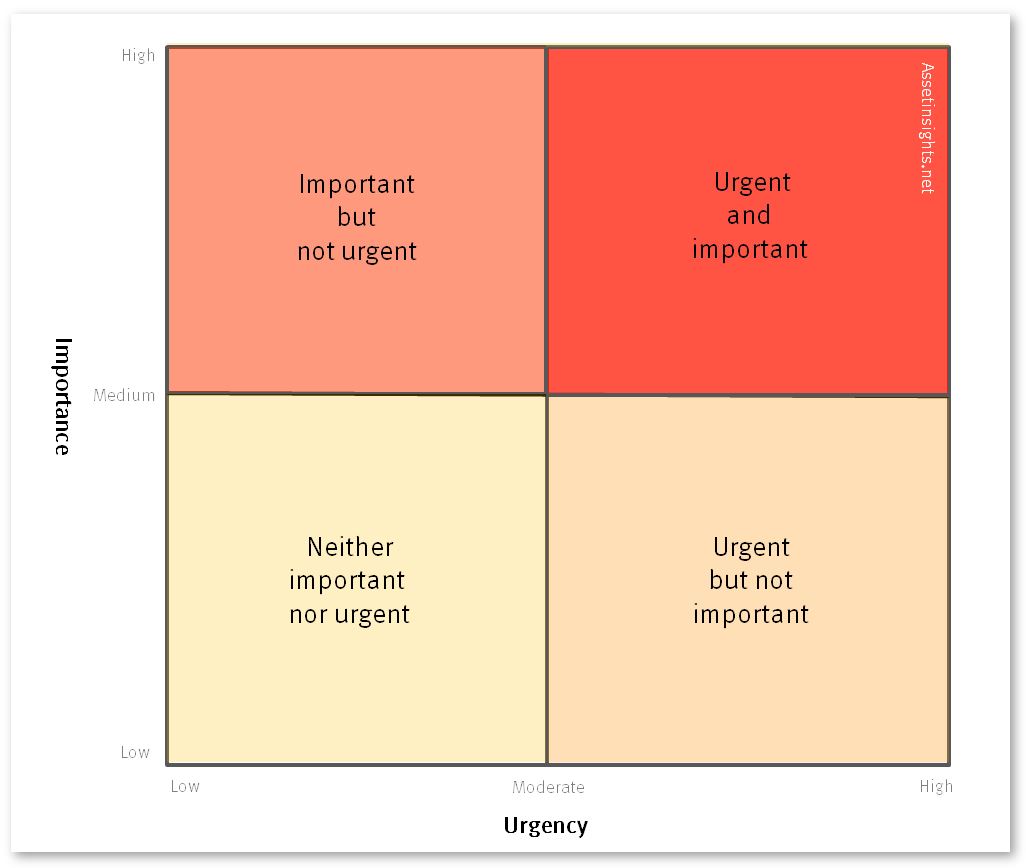 Fig. Criticality matrix with four quadrants to help prioritize action.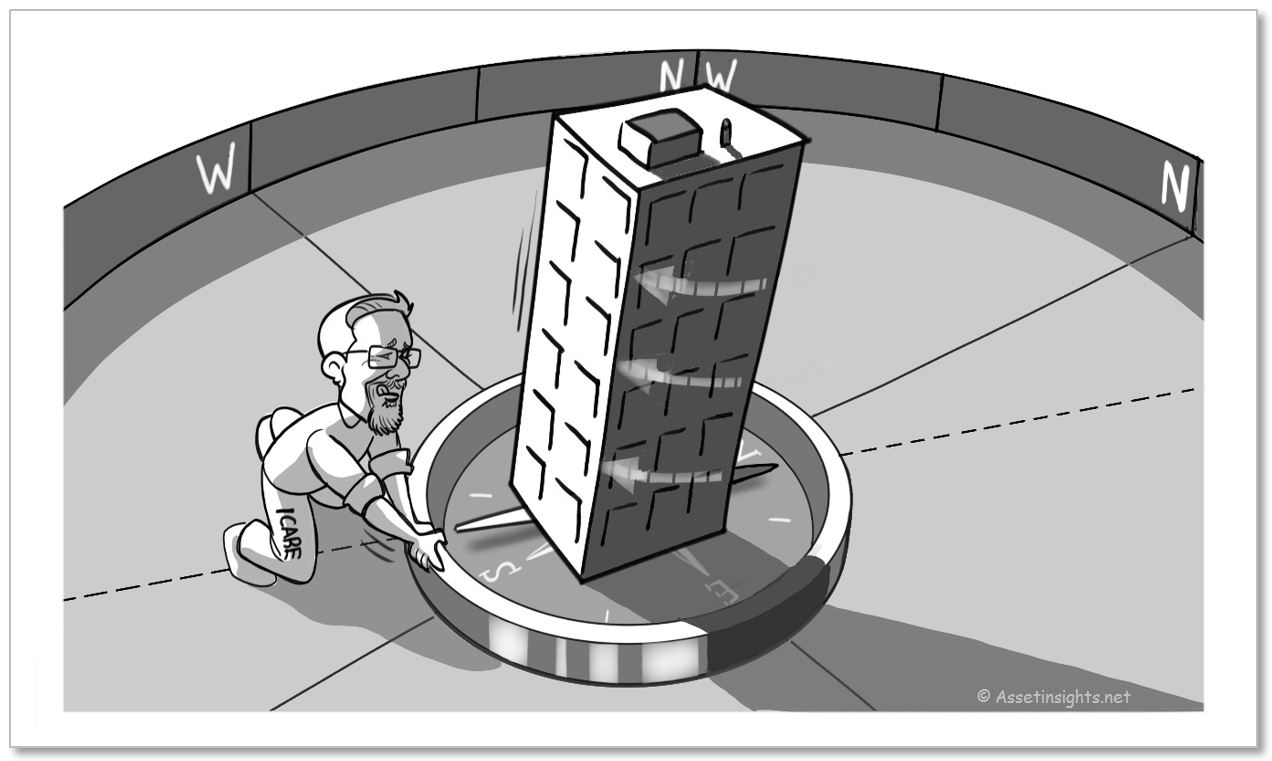 Fig. I. Care is trying to re-align his building's magnetic north to geodetic true north and thereby use his building as a sundial to cast the right shadow and identify all the critical assets