One of five primary types of obsolescence.

When a product or asset (such as lobby furnishings) is no longer desirable to the owners because it has gone out of the popular fashion, its style is considered to be obsolete.


---
Attributes


Listed below are some of the attributes of style obsolescence:

It is principally a matter of aesthetics and not one of performance or function.
Some assets, particularly interior furnishings, reflect fashion cycles and can become "out of date".
Replacement of an asset because it is considered to no longer be in keeping with the fashion of the day.
There is much subjectivity and personal bias in how style obsolescence is perceived by different stakeholders.

---
Susceptible Assets


The following assets are prone to style obsolescence:

Floor finishes, particularly carpet and tile.
Furnishings and artwork.
Walls coverings, such as wallpaper and paintwork.
Window coverings, such as drapes and blinds.
Wall sconces, pendants and other types of light fixtures.

---
Causes


There are two primary causes:

Demographics -- Changes in the demographics of a building can have an impact on the timing of style obsolescence. For example, a building that is occupied primarily by seniors who are satisfied with the style of the furnishings, carpets and wallpaper in the common areas may eventually be replaced by younger professionals who seek to change the appearance of the common areas in keeping with modern styles.
Contrasts -- Interior decorating projects that affect only some of the assets can cause the other adjoining assets to appear out of style. For example, the installation of new flooring in the lobby can result in the furnishings and wall coverings appearing outdated in contrasts.
---
Style Obsolescence Mapped to the P-F Interval
For example: "When we replaced our lobby floor ("P") we also replaced the lobby furniture ("F") as it appeared dated and did not match the new aesthetics".

---
Mitigation and Planning


The effects of style obsolescence can sometimes be managed and mitigated through the following:

---
Lobby Furnishings Scenario:


The aesthetic work is often discretionary in nature but can have some indirect benefits such as increased resale value.
Re-decorating projects are sometimes justified to occur in tandem with another type of (non-discretionary) project that causes damage to the finishes, such as a domestic re-piping project.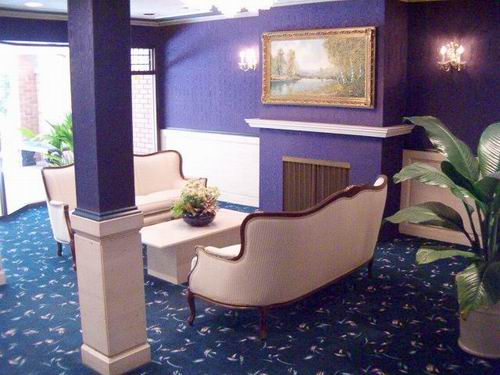 Fig. 1970's style furnishings in the lobby of a building.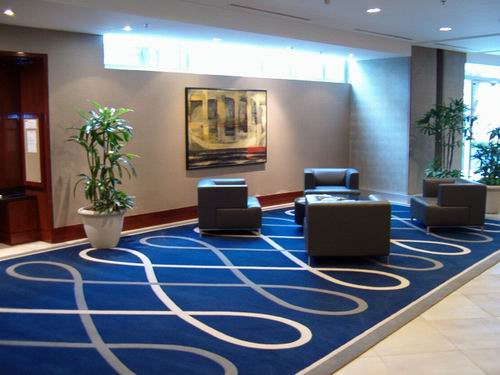 Fig. 2000's style furnishings

in the lobby of a building.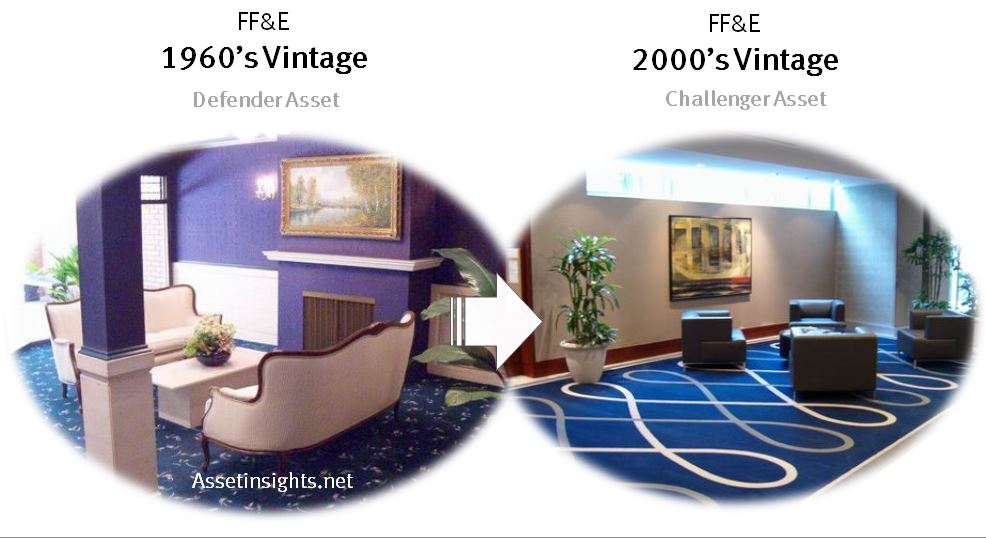 Fig. 1970's style furnishings in the lobby being modernized is an example of style obsolescence.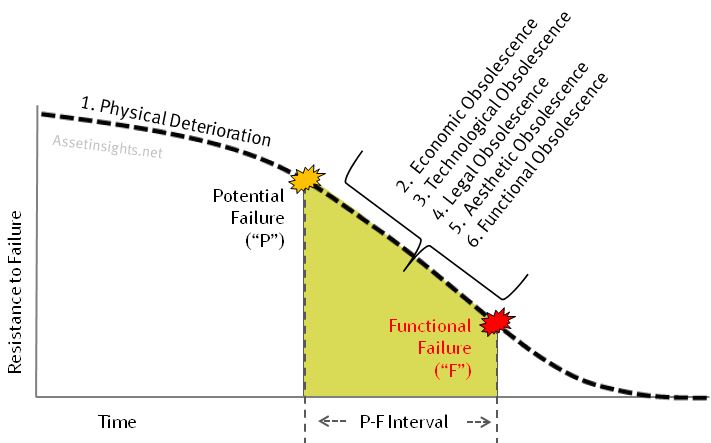 Fig. Aesthetic/style obsolescence mapped onto the P-F curve alongside the other forces of retirement.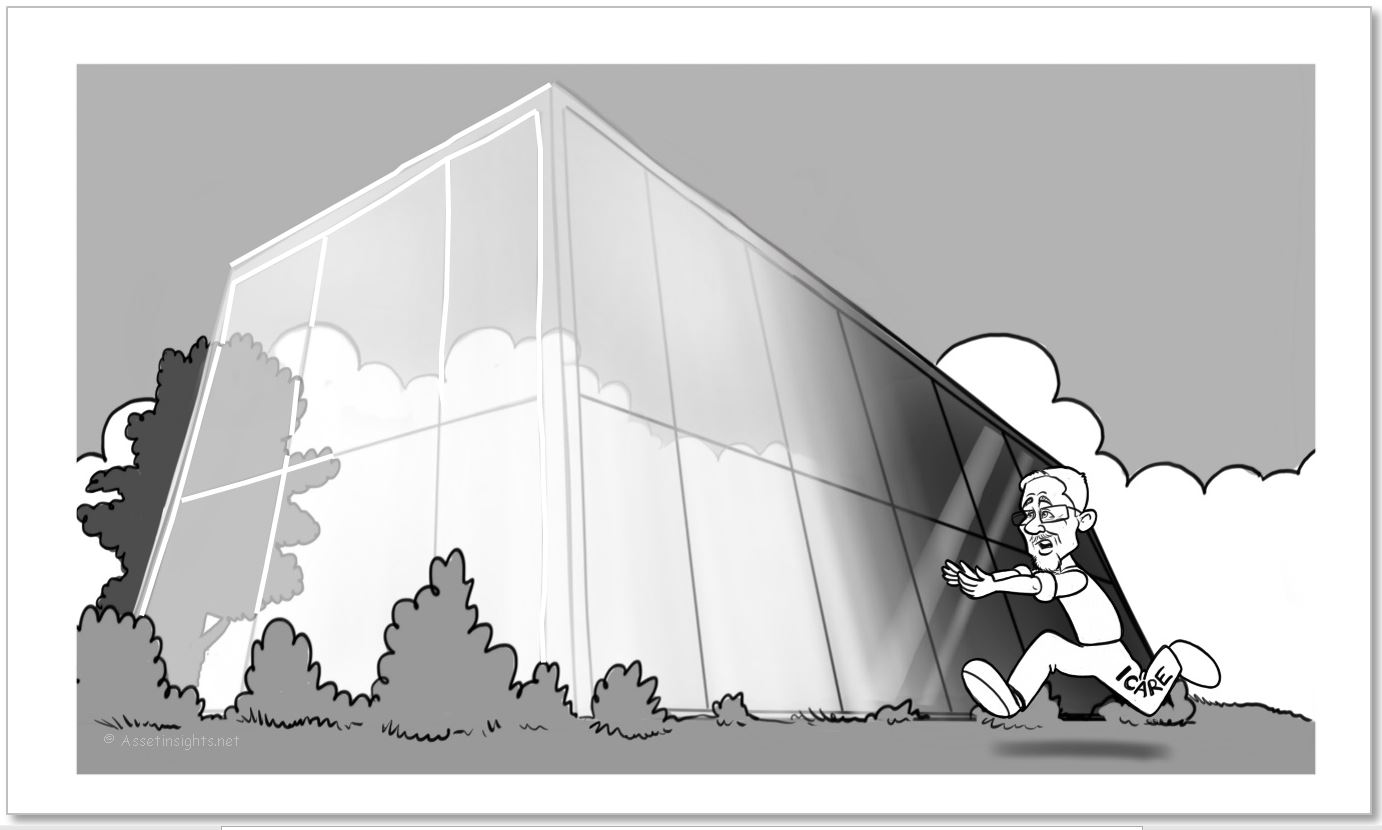 Fig. I. Care is in a panic as some of his assets are "fading" away while others are "degrading". Style obsolescence is a form of fading.