The loss of function, value or utility of an asset under stated conditions. The loss may vary by degree:
---
Classification
There are numerous methods for classifying failure. Listed below are some examples
Webster's dictionary defines failure as "a state of inability to perform a normal function". Nolan and Heap defined Failure as "an unsatisfactory condition".
A. Failure Modes (water, fatigue, wear and tear, etc)
B. Failure Detection

B. Failure Effects (eg., outage)
C. Failure Grades (eg., partial, systemic, etc)

D. Failure Criticality (eg., catastrophic, negligible, etc)
E. Failure paths (eg., P-F interval)
F. Failure Analysis (eg., FMEA, FMECA, degradation curves, survivor curves
---
B. Failure Detection
Ferrography
Thermography
Ultrasound
Vibration Analysis
Wear Debris Analysis
---
E. Failure Paths


Listed below are some of the key concepts associated with the paths of failure of an asset:


---
D. Failure Criticality


Listed below are some of the key concepts associated with the criticality of failure:

---
C. Grades of Failure
Listed below are some concepts associated with different degrees and manifestations of failure.
Partial failure is reflected in
---
Failure Analysis


A study by Nolan and Heap identified six failure patterns as follows:

Initial Break-in Period Pattern (7%)

A study at Iowa University identified survivor curves with classes of 31 Iowa Curves

, as follows:



---
Modeling and Predicting Failure and the Failure Process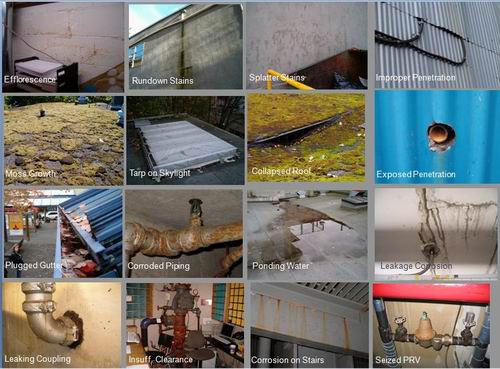 Fig. Samples of the result of deferred maintenance resulting from a variety of different forms of failure.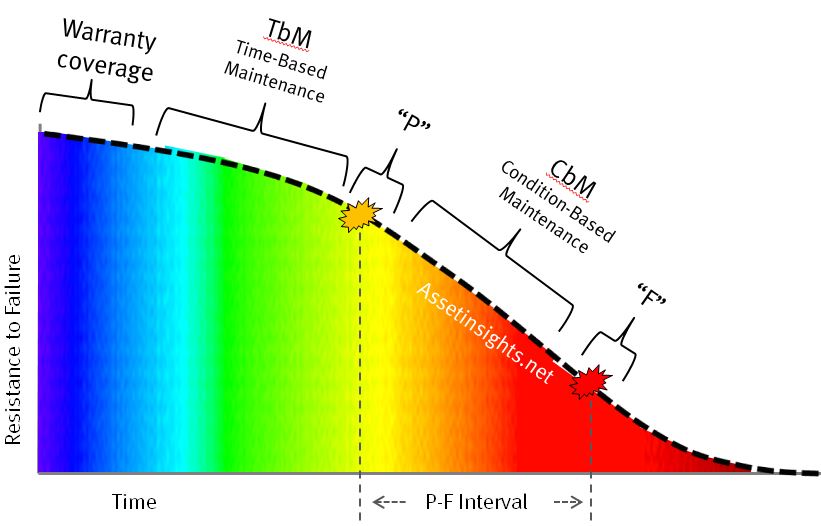 Fig. The risk spectrum extending along the P-F interval.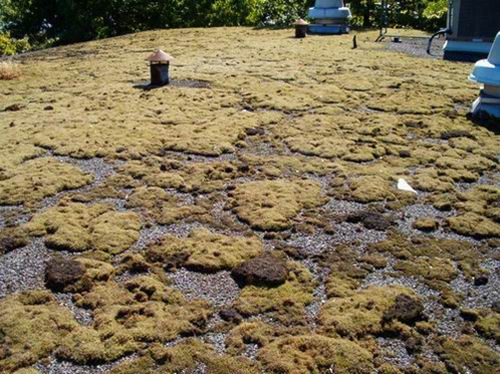 Fig. Excessive vegetation growth on roof is an example of extrinsic failure resulting from deferred maintenance and lack of care by the owner..